Vladislavs Tatarincevs
9 March 2009 18:37:04
Some time we need to recover Server Document or configuration document, of course every admin should do backups, but sometimes you need to do it, without calling person who is responsible for backup. For example, you are consultant, doing upgrade project, and in this case you will not have access to backup server.
In many cases you will need to understand when some settings where implemented on server, and
WHO
did this.
Every time you change server document or config document, the old copy is stored in IBM_TECHNICAL_SUPPORT directory as a .dxl document, simple XML file, you can navigate with notepad.
If you need to create a regular server / config document, you may use Lotus Notes Diagnostic Utility from IBM Support.
You can download this tool from
http://www-01.ibm.com/support/docview.wss?uid=swg24019151
With this utility you can analyze NSD, Semaphores, and also transform .dxl files into Notes documents.

and just select .dxl file, it will create Server and Config document.
and Voir-La, you have it in LND notes database.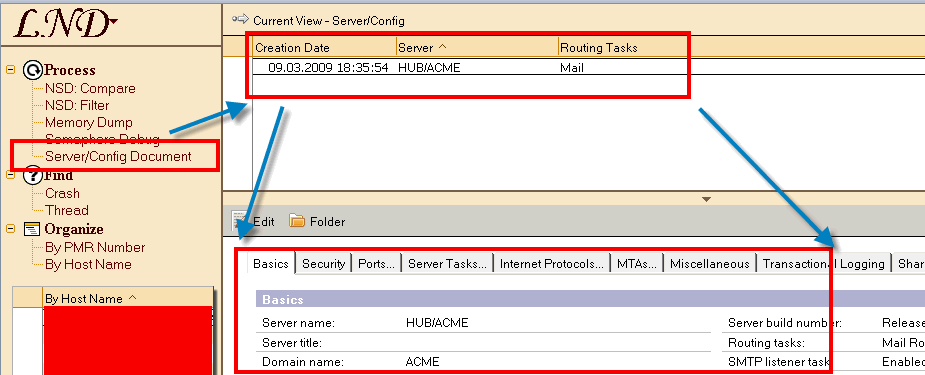 Thank you IBM, that you published NSD analyzer, now it is easier to analyze crashes, and hangs on a servers! :)
Lotus Support People - You Rock!!!!