Vladislavs Tatarincevs
18 June 2009 10:03:09
Apple has a good reputation, as it is very user oriented.
but this is annoying , when you buy a device and you cannot download free applications, like EBAY, or other just because they are available in US only,
I live in Latvia, and Apple store was launched here just several month ago, and I have Ipod for year or so, thus I have to choose different Apple store.
And this 3.0 OS upgrade, on iPod you have to pay for it , it is only 9USD, but anyway, you should pay, you have a message that this is available, but when you click update, you have message that it is not available.
I notice that it is NOT available to you. So may be better check in the beginning, whether it is available or not and then notify user?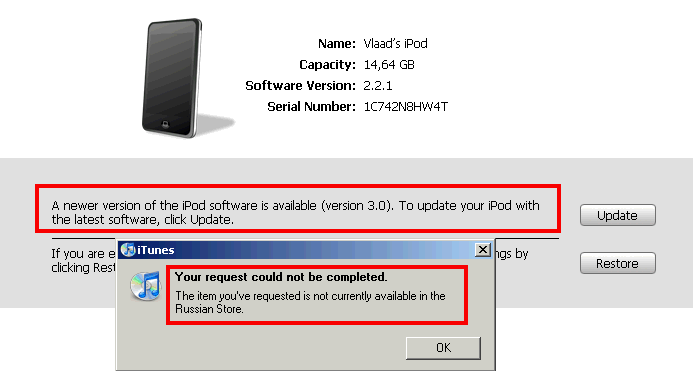 I think Apple developers should
reRead this book,
on UI usability.