Vladislavs Tatarincevs
9 June 2009 13:12:31
Yesterday, I have tested IBM Lotus Traveler on iPod/iPhone.
I registered to Greenhouse, generated bootstrap file, for iPhone it is ILNT.MobileConfig, sent this file to my gmail account which is configured on my iPod.
Opening this file brought me some system config screen,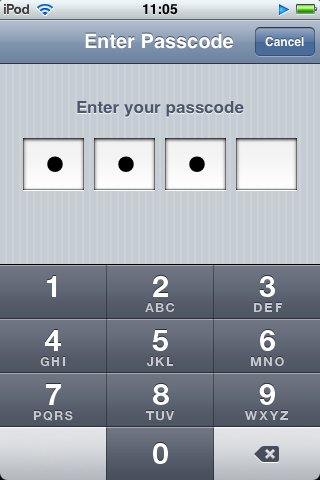 I clicked install, sorry, not clicked by pressed with my finger on sensor screen :D, some warning appeared, and security code was asked.
entered password, to my account.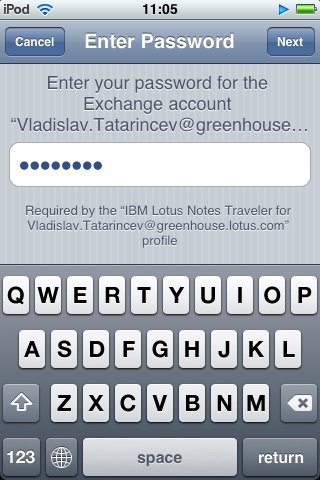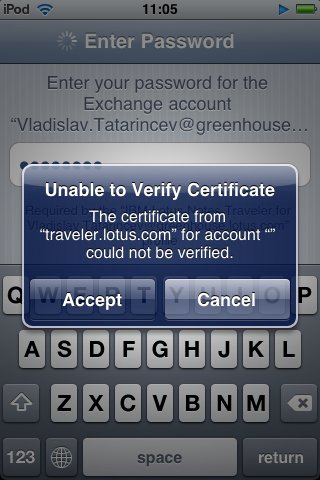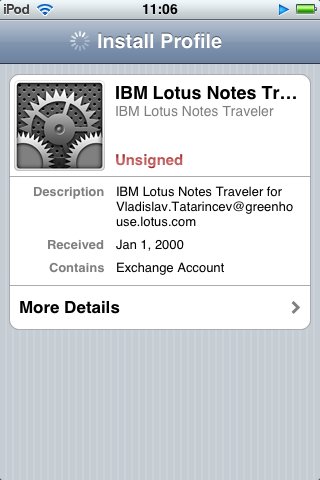 the client setup was really easy. And as far as I understood there is NO CLIENT installed on iPhone, it uses native Apple Mail application and just comminicates with Traveler server
thought the new protocol - ActiveSync. Protocol is not new, but this is now supported by Traveler.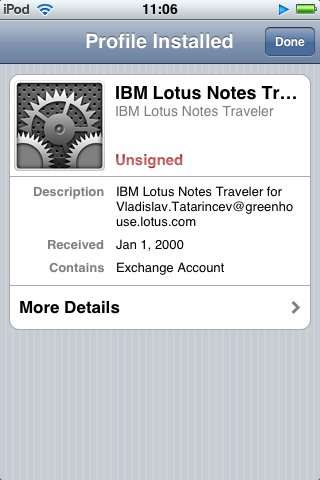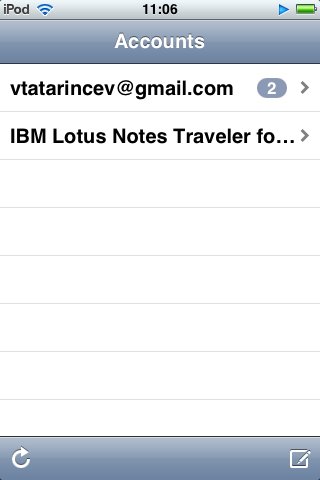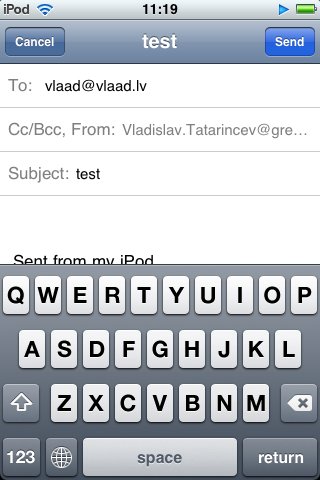 After some time, I was able to access my Email Traveler Account from .
By the way, time look strange on screen shots, I did it in the evening, but it look like to have 12hour gap :D
I tested also some other things on Greenhouse, Seems that APPLE iPods/iPhones WILL support remote wipe,as also Windows Devices, which is lacking now in Nokia.
iPhones are popular, and I think very good that IBM rather quickly added support of iPhones, Thanks you IBM.
Lotus Rocks!!!!!
vlad