Vladislavs Tatarincevs
18 August 2008 18:53:38
Hello,
This weenend I have made a new version of Mobile Web Admin,
Thank you people who provided a feedback on features of Mobile Web Admin, this realy help to understand what people need ,and what features are need to be optional.
Changes in this version of MobileWEBAdmin:
1. Filename is no longer hard coded, you can place it anywhere, under any name.
2. Profile is added, you can add additional statistics
2.1 under profile you can add a CSS file. (on default comes with a template which makes WEB admin look nice.
3. If you with it to be soper lite, you can change all the images, for example you dont want default Domino Refresh Icon,

You can replace it with any text.
or instead of Domino
!
icon, which is 139 bytes or something, you can type your own HTML code, like < FONT COLOR = " red " > < B > ! < / B > < / FONT >
4. Now you can restart tasks, this limitation is removed now.
5. Basic error handing is added.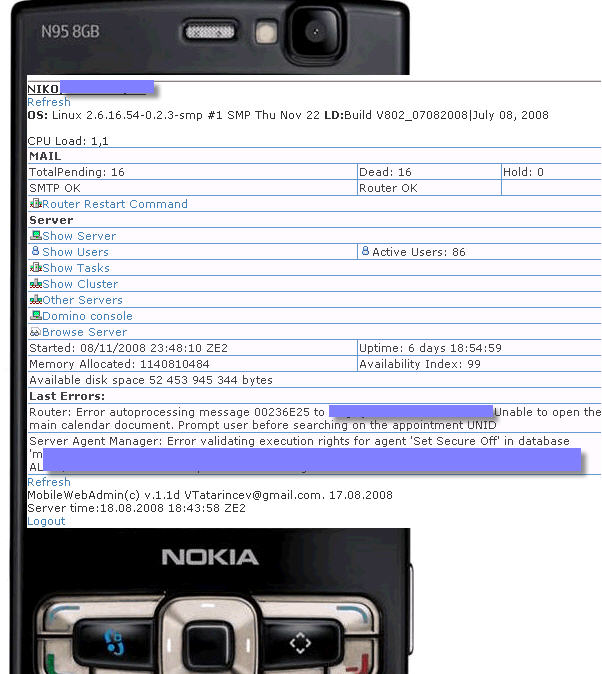 PROFILE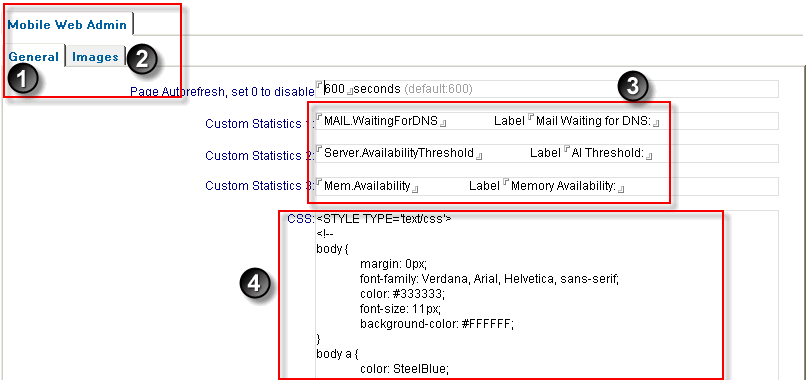 Next versions
You may also support a development team with PayPal Donations, if you like this software.