Vladislavs Tatarincevs
23 October 2008 14:13:47
Hi,
one more resource from IBM,
http://www.ibm.com/developerworks/lotus/notes/?S_TACT=105AGX13&S_CMP=LP
Very nice slides and videos from Domino, this resource realy helps people who do end user training.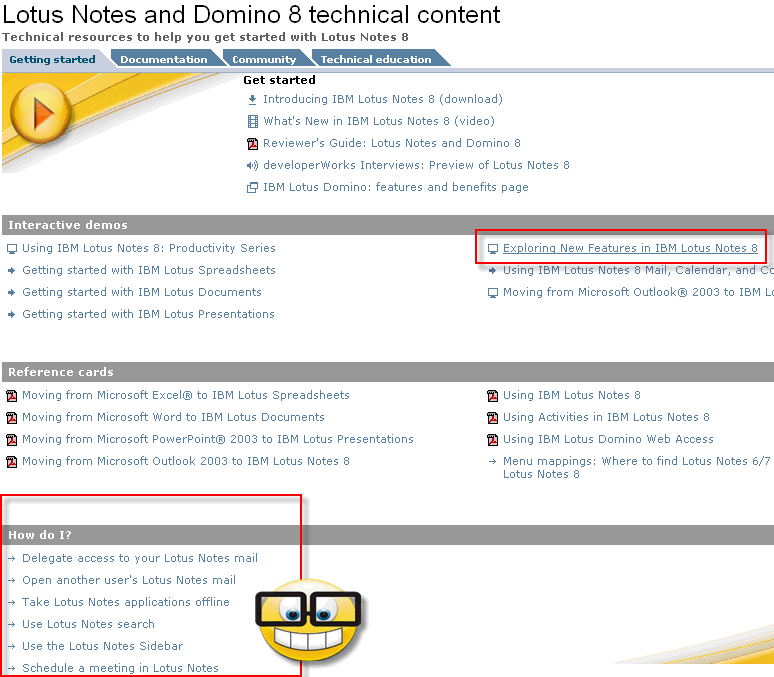 For example, you can have online Adobe Presentation, training, about the new features of Lotus Notes client.
For people who are Instructors, this is a ready plan to train people. ;)
hope this will help some one.
vlad