Vladislavs Tatarincevs
17 December 2008 17:50:49
Hi, yesterday I had some time to play with Domino configuration Tuner,
This database allows to check Domino config is ok, as well notes.ini specific things,
in addition to this you can write your own rules, for example you have environment which consist from 30 servers,
write it once, run once, you will see which servers does not comply with your policy, (which settings need to be configured).
I do a lot of Health Checks on customer sites, before this I did it with my own written scripts, but it seems that Domino configuration Tuner (DCT) will be my tool :)
ok, when you open it just press RUN NEW scan, optionally you can check preferences.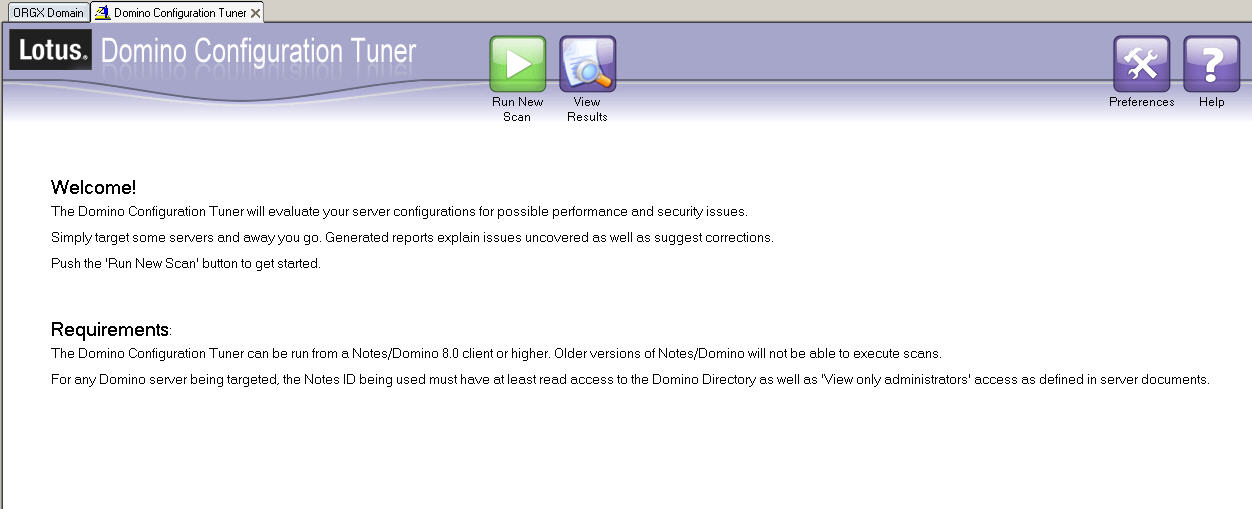 Select servers you want to check. press RUN,
this will launch an Agent,
after 20 second you will get a report,
how many critical things, and how many warnings.
you can save it also, and analyse it, compare with previous results, to see the progress.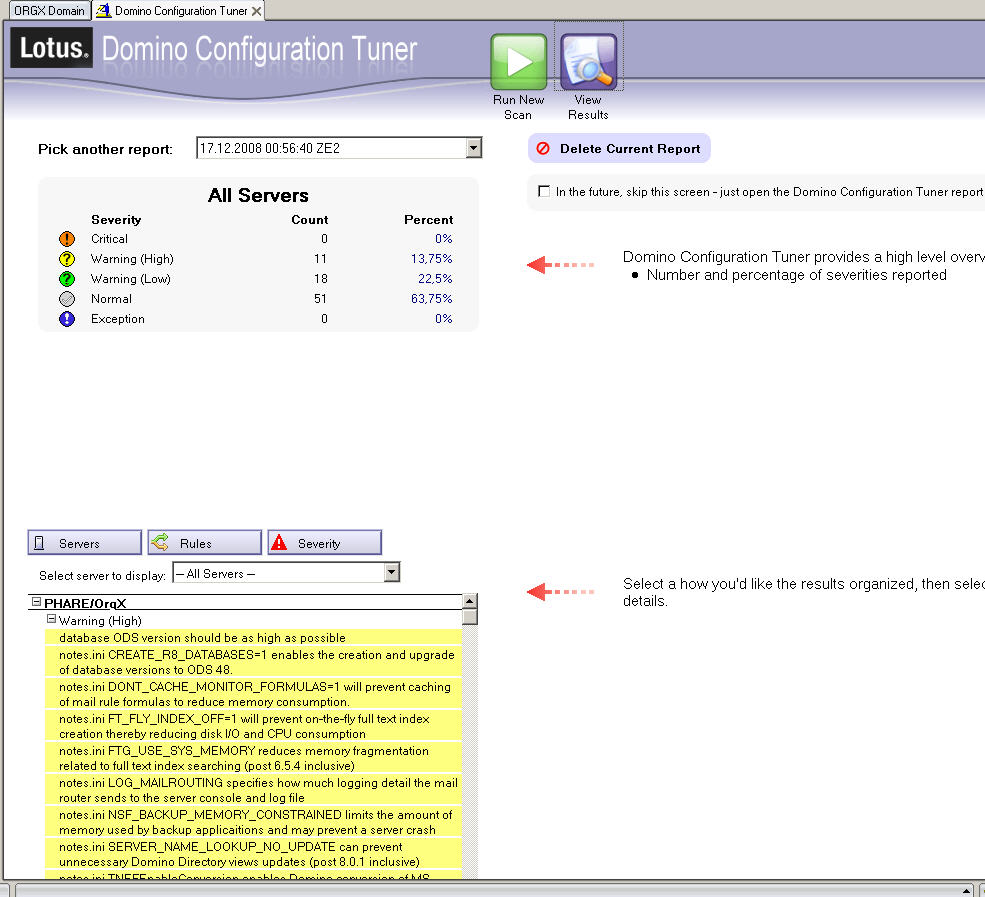 I had Create_R85_DATABASES=1, so Create_R8_DATABASES=1 I think is not actual, but it fine that it is in the report.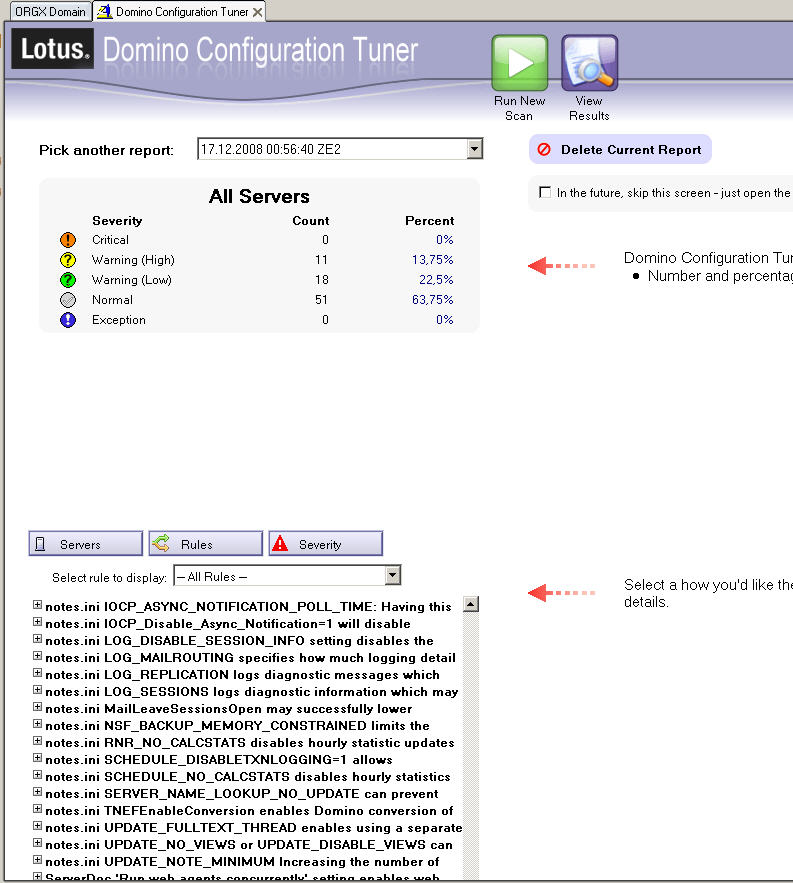 I see a lot of notes.ini my test server is missing, the good thing, is that majority of them has link to IBM, WEB,
So you don't need to , search google, or IBM support, JUST CLICK link.
Some notes.ini parameters I was familiar with, some I never heard of them.
In this Slide you Really see that GO_FASTER parameter exists, it is called, DEBG_ENABLE_FASTOPEN. ::D
Fantastic tool, will make life of admins easier, it WILL never substitute consultants, so we should not be afraid of it .
I plan to many review on other parts of 8.5, so don't forget to subscripe to RSS feed :)
Vlad