Vladislavs Tatarincevs
25 June 2009 16:35:21
When organization decides to implement Lotus Traveler, would you recommend them to use one particular device or platform?
Nokia is VERY popular in Europe, but so far it not provides Remote Wipe functionality.
All Windows devices can be wiped remotely and they also report encryption and also compliance with security policy.
As you see Nokia do not, May be in future versions of Traveler or Nokia OS this feature will be added, but this is something that all security officers would like to have.
If the CIO phone is stollen, then can do remote wipe, in case of Nokia, this is (i think) not possible without additional software on it.
I am more fan of Nokia than Windows phone, but in this case would better recommend use Windows devices.
vlad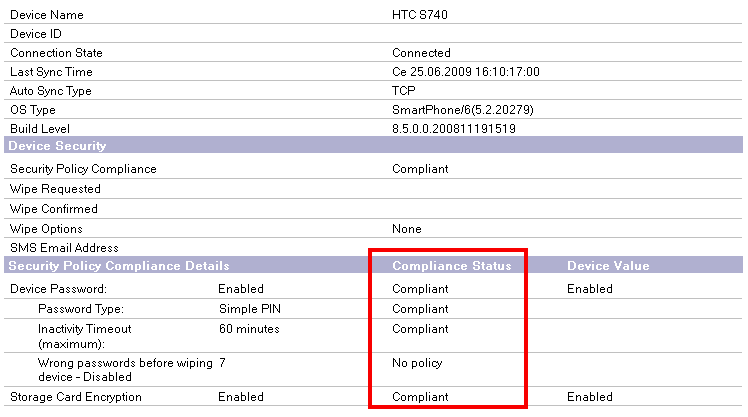 NOKIA E71.